Coleman Camping Blog
Archive:2016
May 24, 2017
Even the most experienced campers have made their fair share of mistakes while camping. We've learned from our past mistakes and listed them here so you don't have to!
Choosing the Wrong Sized Tent
Many campers end up purchasing the wrong sized tent and end up having very little room to sleep and store gear in the tent. A rule of thumb when choosing a tent size is to divide the tent rating in half, for example if two people will be sleeping in the tent, choose a tent that is rated for 4 people or more. Also, the more gear you will be storing in the tent, the larger tent you will need.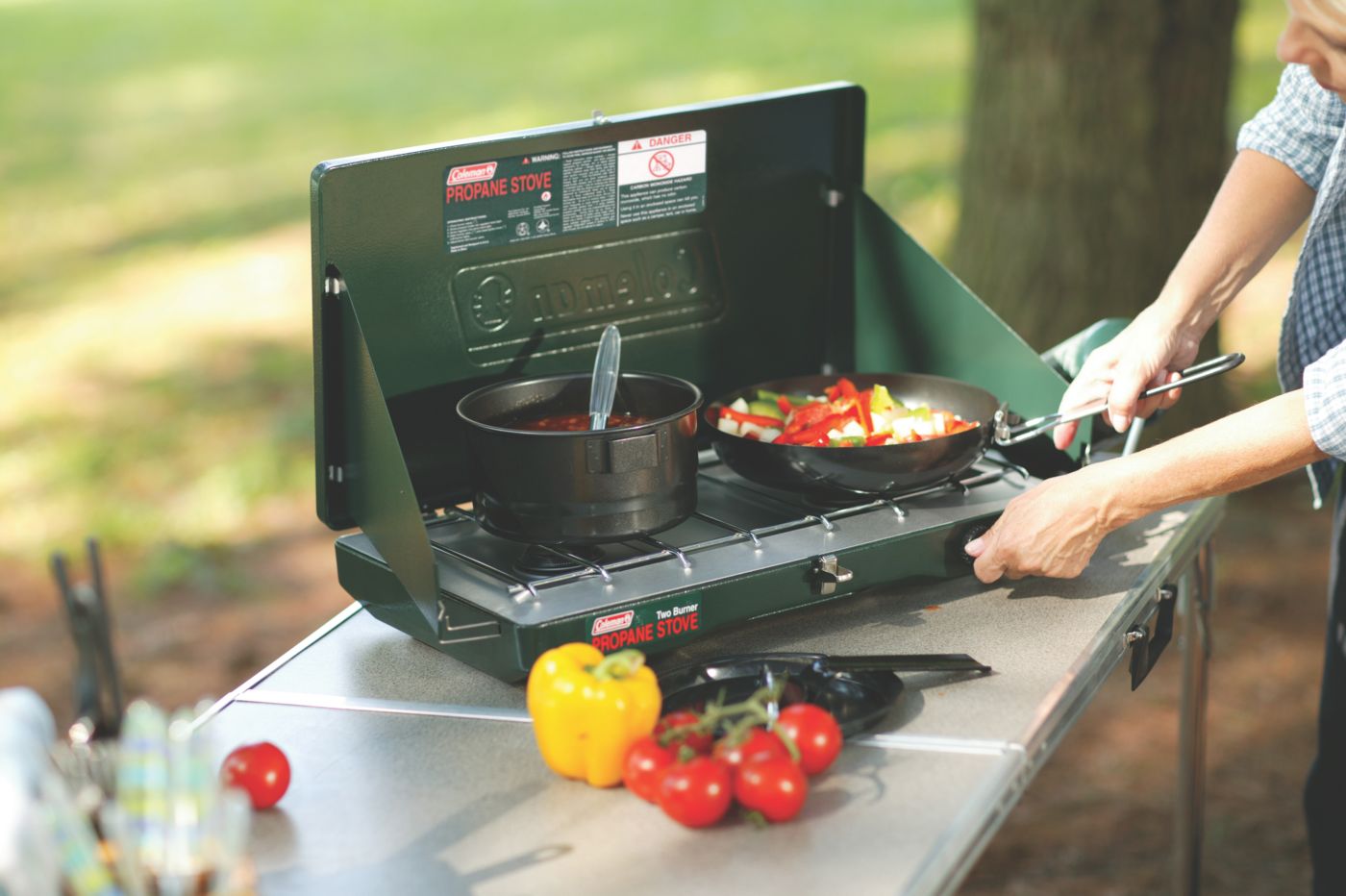 Relying on the Campfire Alone for Cooking
Many campers rely on cooking all of their food on the campfire, however, once it rains and the wood is too wet, they are unable to start a fire and cook their meals. Campfire cooking is tasty and efficient, but be sure to pack a stove (even a small single burner stove) in case of rain or a fire ban.
Not Testing Out All Equipment Beforehand
Before you head out camping, it is always a good idea to test your gear, both new and old. Many campers do not test out their gear before heading to the campsite, only to find that they are missing a tent pole from their previous adventures or their stove will not light. Make sure to put up your tent, inflate your air mattress, fire up your stove and test out your lantern or flashlight before you head out to avoid any unnecessary disasters!
Cooking in the Tent
Cooking the tent is a big no! It is dangerous for many reasons. If it is raining, use a tarp over a picnic area to keep your stove dry and you safe while cooking.
Not Cleaning Up After Meals
It can be tempting to leave dirty dishes for the morning, after finishing a big dinner, and for this reason, many campers do not clean up immediately after their meals. Cleaning up after you cook is a critical step that helps you keep safe by keeping wildlife away. It will also allow you to bring less dishware on your trip.
Not Staking and Guying the Tent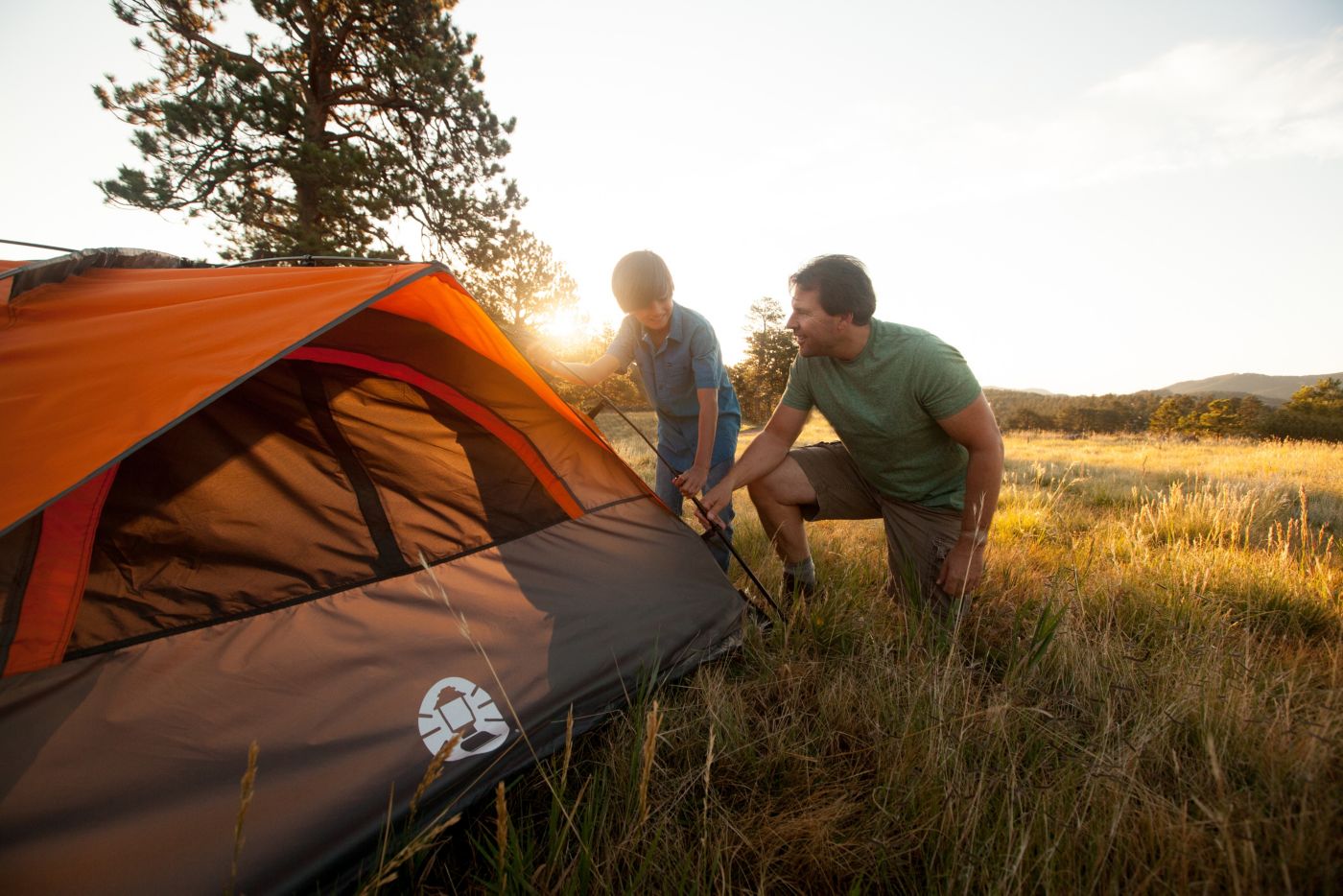 Many campers skip guying and staking their tent and later regret it! Even if it is not windy and the weather does not call for wind ensure that your tent is always staked and guyed to keep it in place when unexpected weather comes along. If you do not guy your tent properly, your rainfly could sag & touch your tent walls, which could cause leaking.
Not Checking the Rules of the Campsite
Every campsite has different rules that must be followed. Breaking of campsite rules can result in a fine or in some instances being asked to leave. Make sure you check the campsite rules before you go to avoid being in violation, especially when it pertains to pets, number of people and cars allowed on the site and alcohol.
May 16, 2017
Having the necessary supplies and equipment can make a difference in your overall enjoyment & experience of your camping trip. We have complied together the ultimate camping checklist to ensure that you are prepared for you next great outdoor adventure!
May 9, 2017
Our dogs are often our best friends and can make great camping companions! Here are some tips to make sure you and your four-legged fur friend have the best trip possible.
May 2, 2017
We all love heading outside for a picnic or to our favourite camping destination to relax and unwind. However, the pesky mosquitoes and bugs can sometimes be an annoyance to our otherwise perfect day outside. We have outlined some tips and tricks to keep the bugs away while you go outside and play!
April 18, 2017
Camping is one of the most affordable ways forms of entertainment our country has to offer. Once you have your gear, it's easy to pack up and head to a camp ground for a weekend of outdoor fun!
We have created a list with some surefire ways to save you even more money and get you outside!
April 5 , 2017
Your tent is the most important piece of equipment of your camping trip. At Coleman we have put our tents through vigorous testing to be sure that your home away from home is up to the task!
March 30, 2017
A cleaner Coleman® stove works better and looks better! The benefits of regular cleanings include better fuel efficiency, flame control and no rust or corrosion.
March 16, 2017
We've outlined 8 ways that you can avoid moisture from condensation in your tent!
March 2, 2017
How often do you clean your Coleman lantern? A cleaner Coleman lantern works better and looks better.
The benefits of proper care and regular cleanings include better fuel efficiency, flame control and no rust or corrosion. Here's how to care for your Coleman lantern to give it a longer lifespan.
February 23, 2017
Everyone always tells you to pack a sleeping bag liner on your backpacking and camping trips, but do you really need one?
February 17, 2017
One of the biggest decisions campers will make when purchasing a stove or grill is the type of fuel your stove or grill will take. To help make this decision easier we have outlined the differences between propane and butane fuel!
February 8, 2017
A sleeping bag can be the difference between a cozy, comfortable sleep and a cold, miserable night of discomfort. The type and amount of fill used, shape of bag, liner, seams and style of zipper can all make a difference in your sleeping experience.
Here's what to consider when buying a sleeping bag to ensure you have a comfortable sleep!
January 26, 2017
At Coleman, we love to camp all year round, including the snowy winter months! We have compiled a list of 10 reasons we think you should camp in the winter too!
January 12, 2017
Camping is a fun, affordable way to get outside and relax in the fresh air with family and friends! When you do get outside, whether for a day camp or a longer excursion, you will find that there are also many lessons to be learned from the experience. Here are a few of the lessons we have learned while camping in the great Canadian outdoors.
___________________________________________________________________________________________________