10 Reasons to Camp in the Winter
At Coleman, we love to camp all year round, including the snowy winter months! We have compiled a list of 10 reasons we think you should camp in the winter too!
1. Silence
There tends to be less people who camp during the winter months which means that you will often be surrounded by pure silence!
2. More secluded
Since there are less winter campers, you often have a more secluded camping site, which can be incredibly romantic. Use this natural romance for a February, Valentine's Day camping trip and snuggle up by the warm campfire with your loved one!
3. Different activities to do at your favourite sites
Instead of the typical, hiking and swimming activities of a summer camping trip, you can enjoy new activities such as snowshoeing, cross-country skiing and ice fishing!
4. Your food and drinks stay cold
One benefit of the cold weather is that you don't need to worry about your food spoiling in the sun!
5. No bugs
Mosquitoes and other bugs can be a nuisance in the summer, but you don't have to worry about them bothering you when you camp in the winter!
6. You can see more wildlife
You would think that you would see more wildlife in the summer, but in fact, you will actually see more wildlife emerge during the winter camping months. The trees that often block your view of wildlife in the summer are now bare in the winter and the silence of fewer campers doesn't scare them away. If you don't see the wildlife, the footprints they leave in the snow will let you know they were there!
7. Cheaper
Since fewer people camp during the winter months you can often get your campsite for a lot cheaper than you would in the summer!
8. A new perspective on familiar places
The snow and cold of the winter months often transform your favourite campsites into somewhere you cannot recognize. Your favourite hiking trails may look different or may no longer be available in the snowy terrain, the lake may be frozen over and there may be new paths and trails to explore. It can be fun exploring a familiar place in a new snowy landscape.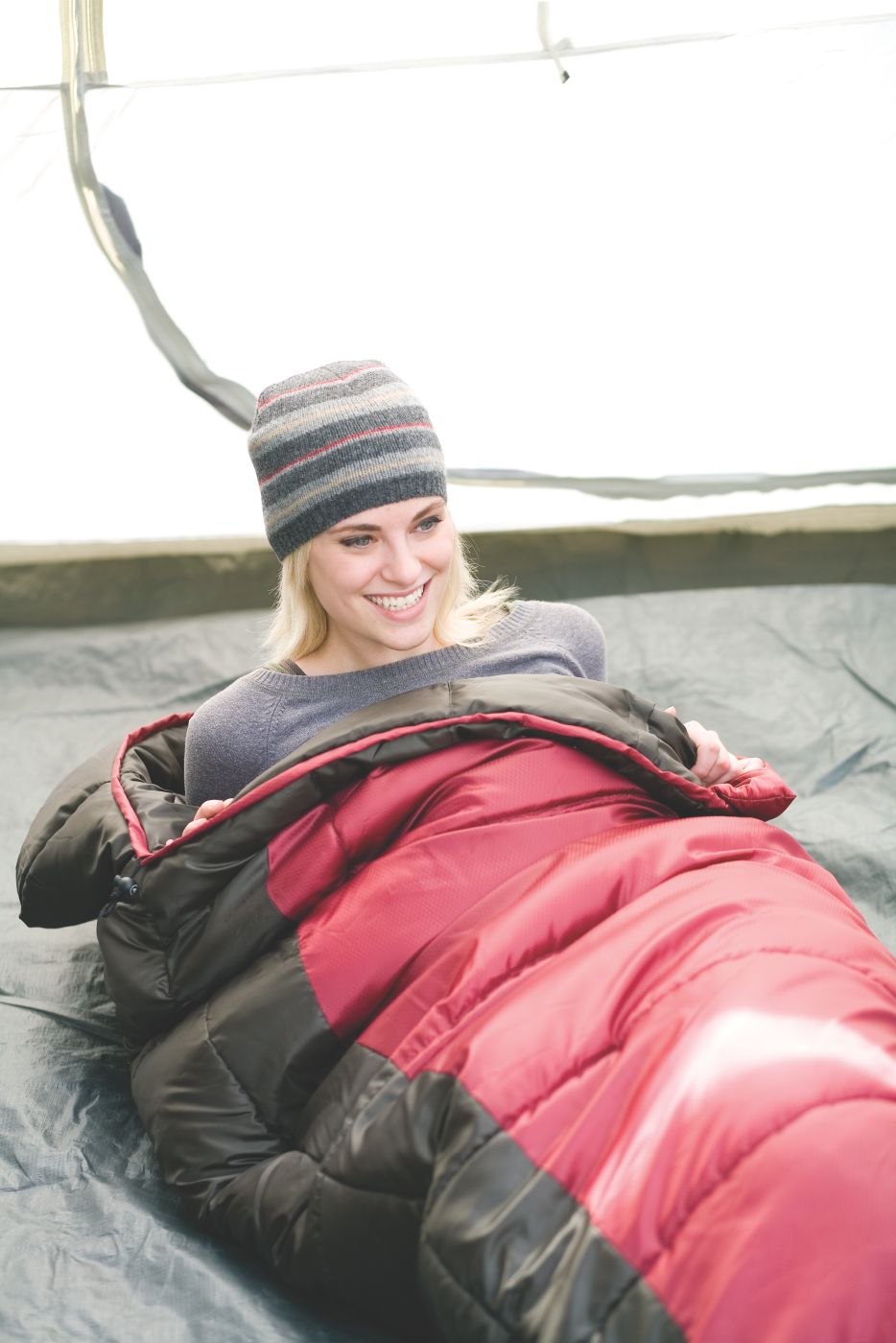 9. You can go last-minute
In summer months you may have to book your campsite months in advance depending on the popularity of the site. However, you don't need to worry about this in the winter as most parks have open sites all throughout the winter months. Just pack up your gear and you are on your way!
10. Bragging rights
Unfortunately, winter camping is rare which means when you go winter camping you get to brag about it! Everyone will want to hear about your snowy adventures!
Before you decide to go winter camping be sure to check in advance if your favourite parks are open as not all of them operate in the winter. Plan ahead, stay warm and most of all enjoy!