Turning Up the Heat on BBQ Season!
The birds are chirping, the sun is shining, and there is a warm breeze brushing up against your face. It's summer and the only thing standing between you and a great BBQ season are the missing tools and tips needed to get it done. We've put together a complete BBQ guide to make sure you have the best BBQ no matter the occasion!
Cooking: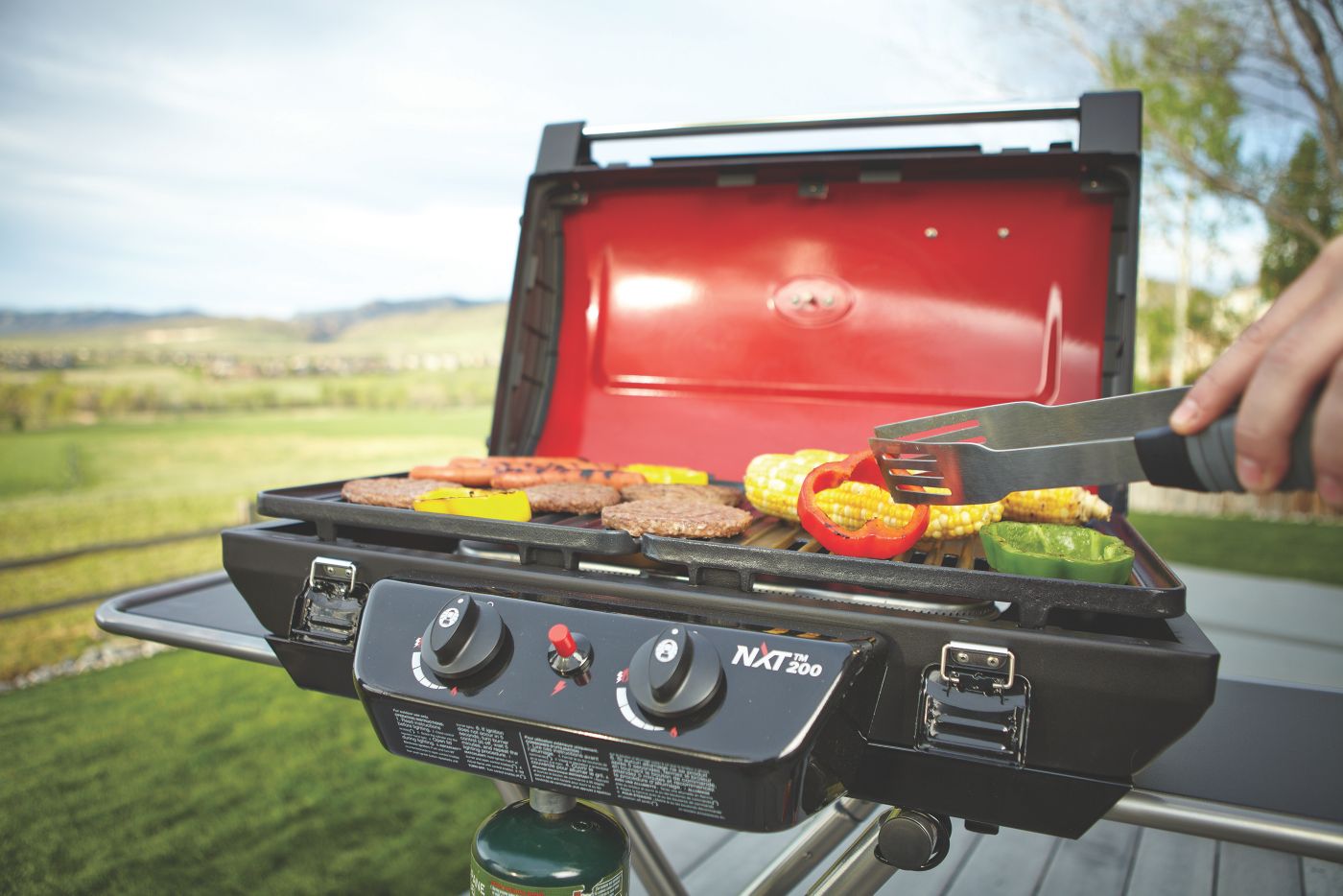 BBQ Grill
Fuel (Propane vs. Butane)
Plates and Utensils
Food
The first and most important tool you need to have for an incredible BBQ is an incredible grill. Whether you are throwing a backyard party or are planning on a relaxing week at a campsite, you should be dependent on a reliable and portable grill that will bring the party (and great food) with it. The Coleman® Roadtrip® Grill LXE offers a large cooking surface while still maintaining a small collapsible footprint for travel.
The age-old question that has been stumping campers and outdoorsmen for years, propane or butane? The answer is easy; it all depends on the situation. We've got you covered, visit our propane vs. butane blog in order to determine which is better for you. Regardless of the kind, it is important that you stock up, and with your skills, you're going to be manning the grill for longer than you think – the last thing you need is to run out of fuel mid sear.
If you are planning a camping trip, you will also need to pack plates and utensils. Make sure to pack light on plates, they are often the best way to limit production of waste and can be washed and reused for convenience. If backpacking is your thing and you feel like regular plates are just not feasible, there are always durable, lightweight, plastic plates that can be purchased and reused throughout your trip. You could also plan to stick with finger foods, but for those who want to take advantage of their skills on the grill, our Stainless Steel Nesting Utensils will accompany your plates while prioritizing space.
Last but not least and arguably the most important for every BBQ, the food. Whether you are throwing a backyard party or going camping, it is always important to keep it simple. Hot dogs and hamburgers are always a great option, as they require minimal effort but still please any crowd. A quick step up from the classics would be some kebabs, or even simple but tasty ribs. If you feel as if you must break out your "grill master" apron and cook up a storm, feel free, your guests will love you!
ProTip: If you plan on impressing and treating your family and friends to five star meals, make sure you meal prep. Prepare and wrap components in grill packets so they are ready for the heat. Utilize the prep to make it look like you spent a lot of time cooking, when in reality, you too had the chance to enjoy great company.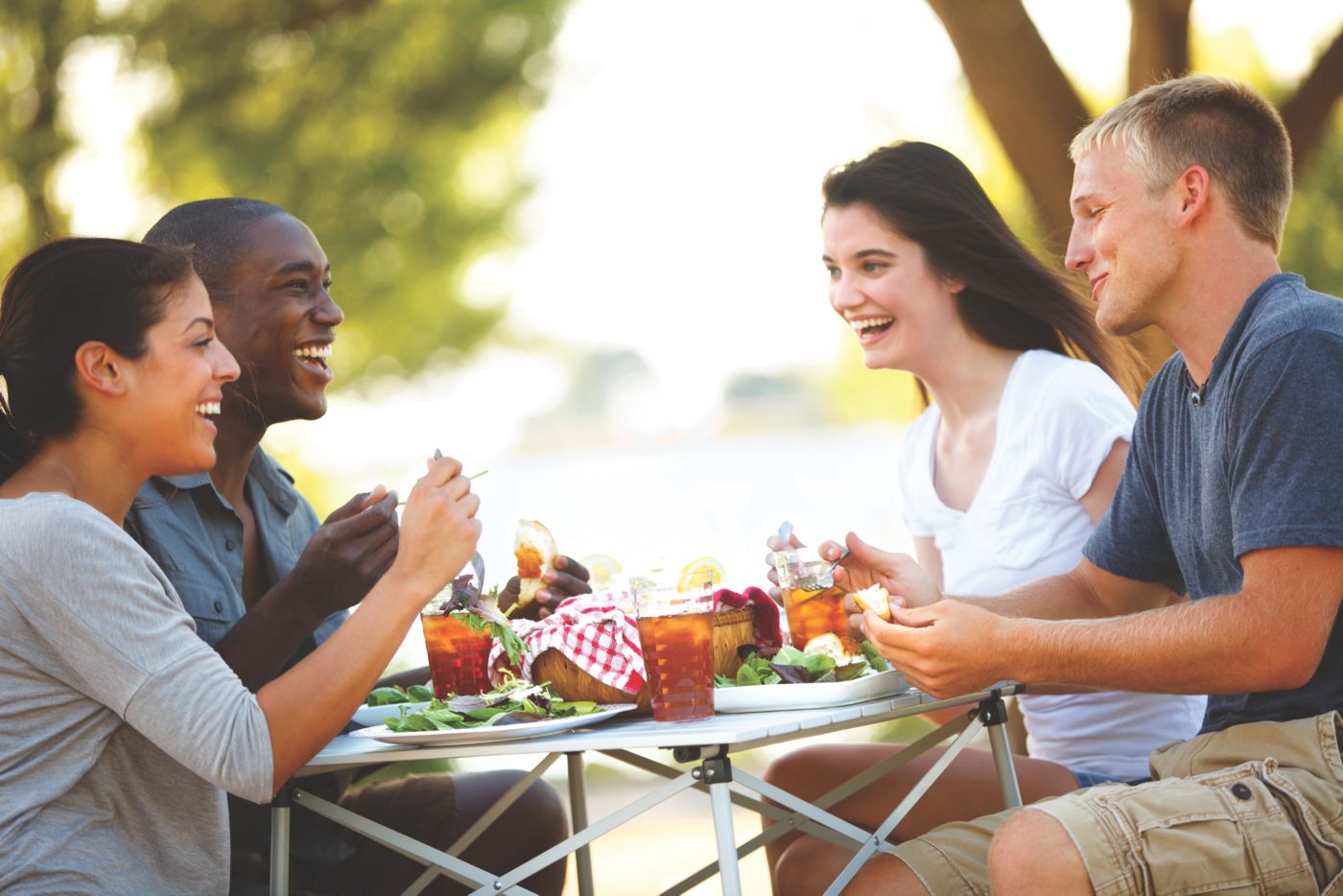 Comfort:
Lounging chairs
Tables
Avoid the seating scramble and make sure to have enough lounging chairs for everyone. There is nothing worse than being the odd one out that needs to stand while the food is being served. Make sure that everyone is able to lounge and enjoy the good food with good company. Tables are never a bad bet either and can always be beneficial for holding drinks, food, or even condiments.
Pro Tip: If you are going camping, make sure to maximize comfort by bringing tarps and screened shelters. These will allow for an enjoyable meal whether there's a change in forecast or an abundance of annoying pests.
Entertainment:
Music
Lawn/Camping games
Often people do far too much to entertain guests at BBQ's. No matter the occasion, like food, it is often the easiest and most effective to keep it simple. Less is more when it comes to BBQ entertainment, and it is important to remember that family and friends like to be in each other's company. It's less enjoyable if you plan too many events and games when all some people want to do is catch up over some food and drinks. Some background music is often a great start and is a must at all BBQ themed events. There's nothing better than being able to bond over some old tunes in the summer sun, reminiscing about all the good times you had when you were a teenager. If you are going camping or know that your guests are competitive people, outdoor games like Lawn darts, Cornhole or even Bocce are great to keep the good times rolling.
Pro Tip: Always take the time to step away from the grill and take part in these activities. A little friendly competition is always healthy, and you want to make sure that people know you have skills in more than just grilling.
With BBQ season in full swing, it's up to you to make the best out of the weather. Take these tools and tips and throw an incredible backyard party, tailgate or camping trip for you and your guests to remember.
For a detailed checklist of items for any BBQ visit The complete BBQ Checklist.
Happy Grilling!