Tips for Camping with your Dog
Our dogs are often our best friends and can make great camping companions! Here are some tips to make sure you and your four-legged fur friend have the best trip possible.
Before You Go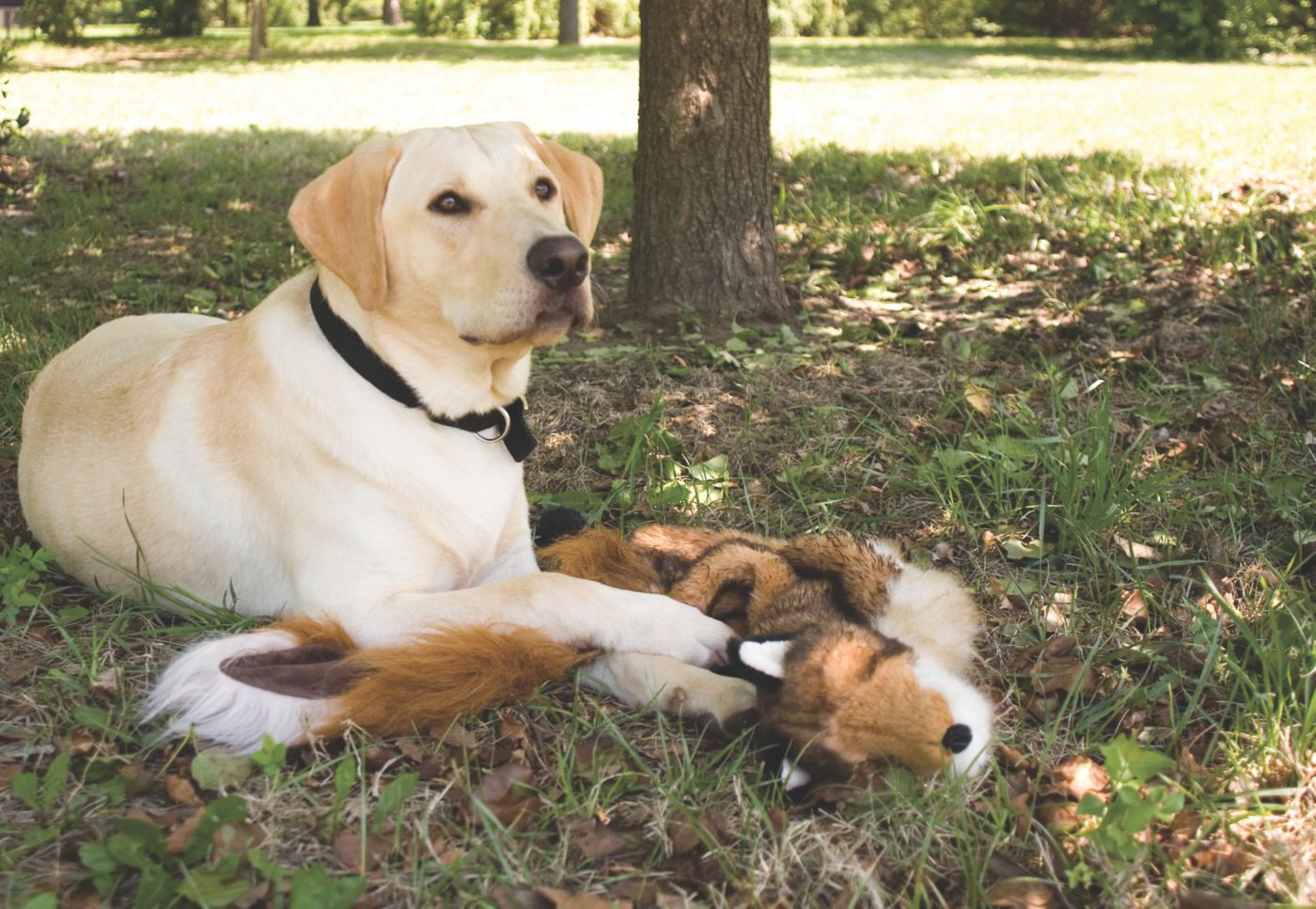 • Make sure your camp site allows dogs as not every campsite allows this
• Get your dog updated on all shots
• Update the identification tags on your dog's collar with a cell phone number you can be reached at while on your camping trip
• Train your pup to obey basic obedience commands such as sit, stay, lay down. If your dog barks excessively or is aggressive, leave him/her at home.
• Set up your tent at home and let your dog check out the gear before you go. You can even have a backyard campout with your pup to give him/her exposure to camping.
• Make sure your tent is large enough to comfortably accommodate both you and your pup. You can even purchase a two room tent to provide your four-legged companion a space of his/her own, just like at home.
Doggy Gear
• If your dog will be swimming or near water, invest in a dog PFD
• Create a dog first aid kit with all the essentials you may need in case of an emergency
• Buy pet friendly bug spray
• Pack extra towels and blankets in case your dog gets wet or is cold
• Bring extra water for your dog. Do not allow your dog to drink in standing bodies of water as this can often cause your dog to get sick
• Bring enough food and treats for your entire camping trip
• Bring your dog's toys and bedding that he is used to having at home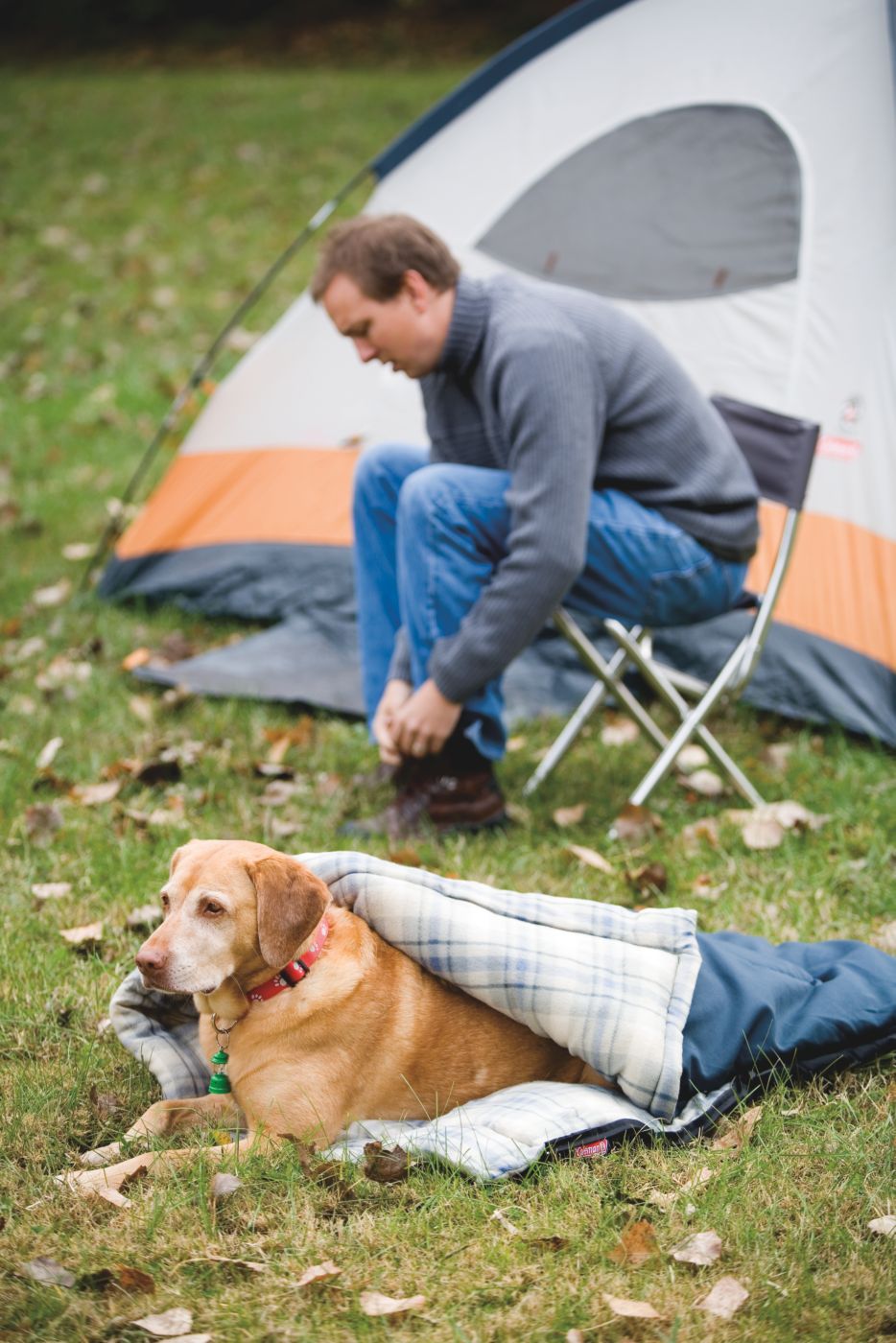 While Camping
• If the campsite is further away stop regularly for doggy potty breaks
• Keep your dog on a leash or lead to avoid being lost or injured. While at the campsite, you can set up a portable fencing unit where you can let your dog off the leash.
• Do not leave your dog unattended
• Check for ticks regularly
• Always pick up after your dog
• Attach a glow stick to your dog's collar so you can see him/her easily at night
• Tire your dog out during the day with hikes, swims, etc
• Have fun!