Innovation
BATTERYLOCK™ THE POWER YOU NEED WHEN YOU NEED IT THE MOST
Our most innovative battery powered Headlamps, Lanterns and Flashlights designed to give you the peace of mind that your batteries will not corrode over time. When you need to use your headlamps, flashlights or lanterns they will always turn on. The Battery Lock system preserves battery life by eliminating battery drain.
CONQUER™ 200L and 250L LED Headlamps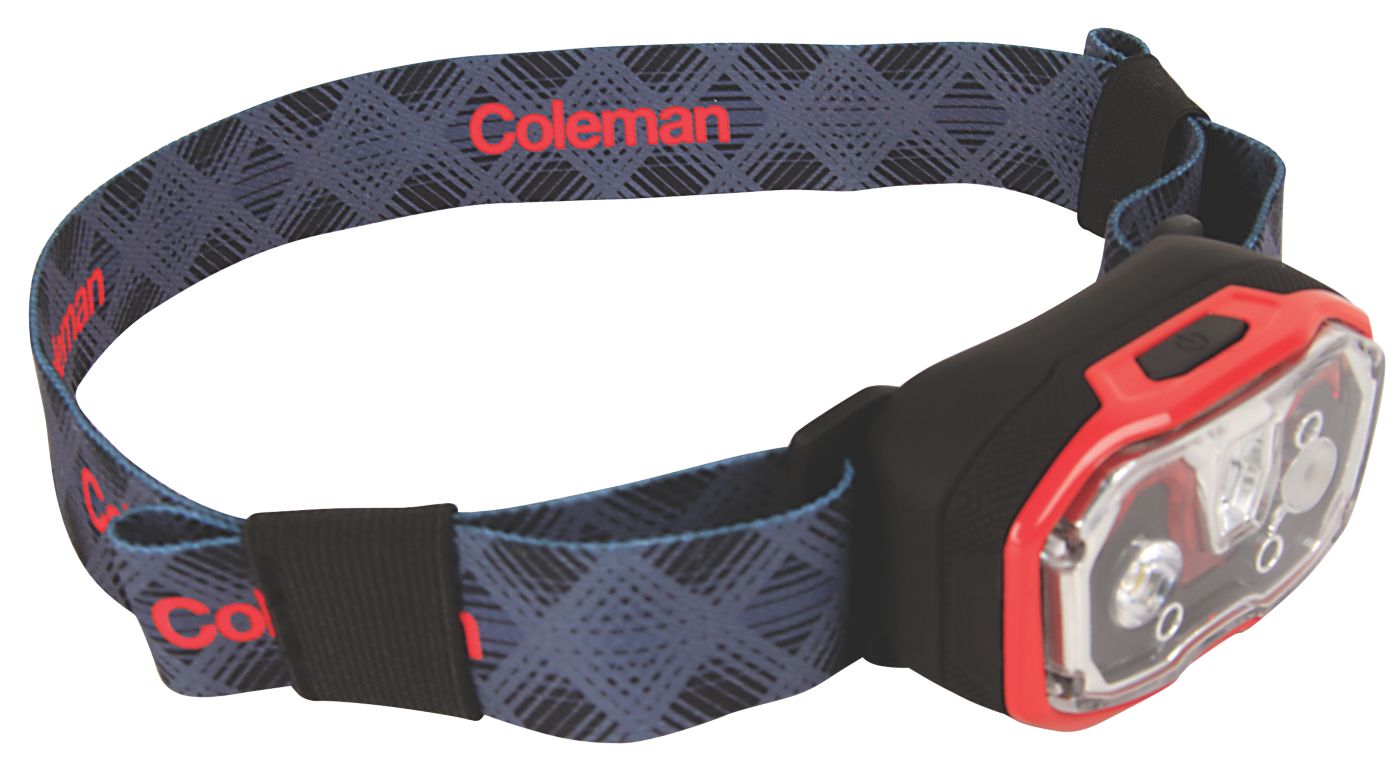 Battery Lock ™ Technology
2 meter impact resistance
Kinesix – No Touch control
5 modes; High/Low Spot High/Low Flood & Red
200 lumens on high, 150 lumens on medium, 70 lumens on low, and 20-25 on low spot
2.5 hrs of runtime on high, 3 hrs of runtime on medium, 10 hrs of runtime on low, and 40 on low spot
40 meter range on high, 40 meter range on medium, 15 meter range on low, and 10 meter range on low spot
Operates on 3AAA batteries
CONQUER™ Twist™ 550 LED Lantern
Batterylock™
4 Modes: high, medium, low, flashing
525 lumens on high, 200 lumens on medium, 50 lumens on low
15 hrs of runtime on high, 45 hours on medium, 300 hrs of runtime on low
9 meters on high, 7 meters on medium and 3 meters on low
Operates on 4 D batteries
CONQUER™ Battery Lock™ Flashlights
Patent pending BatteryLock™ system eliminates battery drain and prevents corrosion
Always have the power you need when you need it most
Single button operation to easily switch between high and low light
Strong, lightweight aluminum construction
5 LED lumen strengths to choose from: 125L, 200L, 250L, 350L and 700L
FAST PITCH™ EASY GETAWAY IN MINUTES!
Our Fast Pitch™ system uses pre-attached, color-coded top poles and hub, fast fit feet and snag-free Insta-Clip™ suspension to let you set up your tent 45% faster than a comparable Coleman® tent with conventional setup. If it rains, the tent is 75% more water-resistant, and the WeatherTec™ system with its patented welded floors and inverted seams also helps you stay dry. Illumiline™ reflective guy lines are more visible at night so you don't get tripped up if you need to take a walk in the dark.
Tenaya Lake™ 8P Fast Pitch
8 person - 1 Hinged Door
13' x 9' + 2' - 6' 8" center height
WeatherTec™ System
Fits 2 Queen Airbeds
10 Minute Setup
Fast Pitch System with Pre-attached poles and quick setting feet
Illumiline reflective guylines
Electrical Port Access
Straight Wall Cabin Style
Storage Pockets
THE NEXT GENERATION OF AIRBED
It wasn't easy to make our airbeds even better, but somehow we managed. By adding new innovation to our traditional PVC construction, we made our new DURAREST™ series of airbeds stronger, lighter and more comfortable. The new fabric helps prevent material stretching, that helps maintain pressure through the night for better comfort and support and most of all good night sleep.
Durarest Twin and Queen Double High with 120V Pump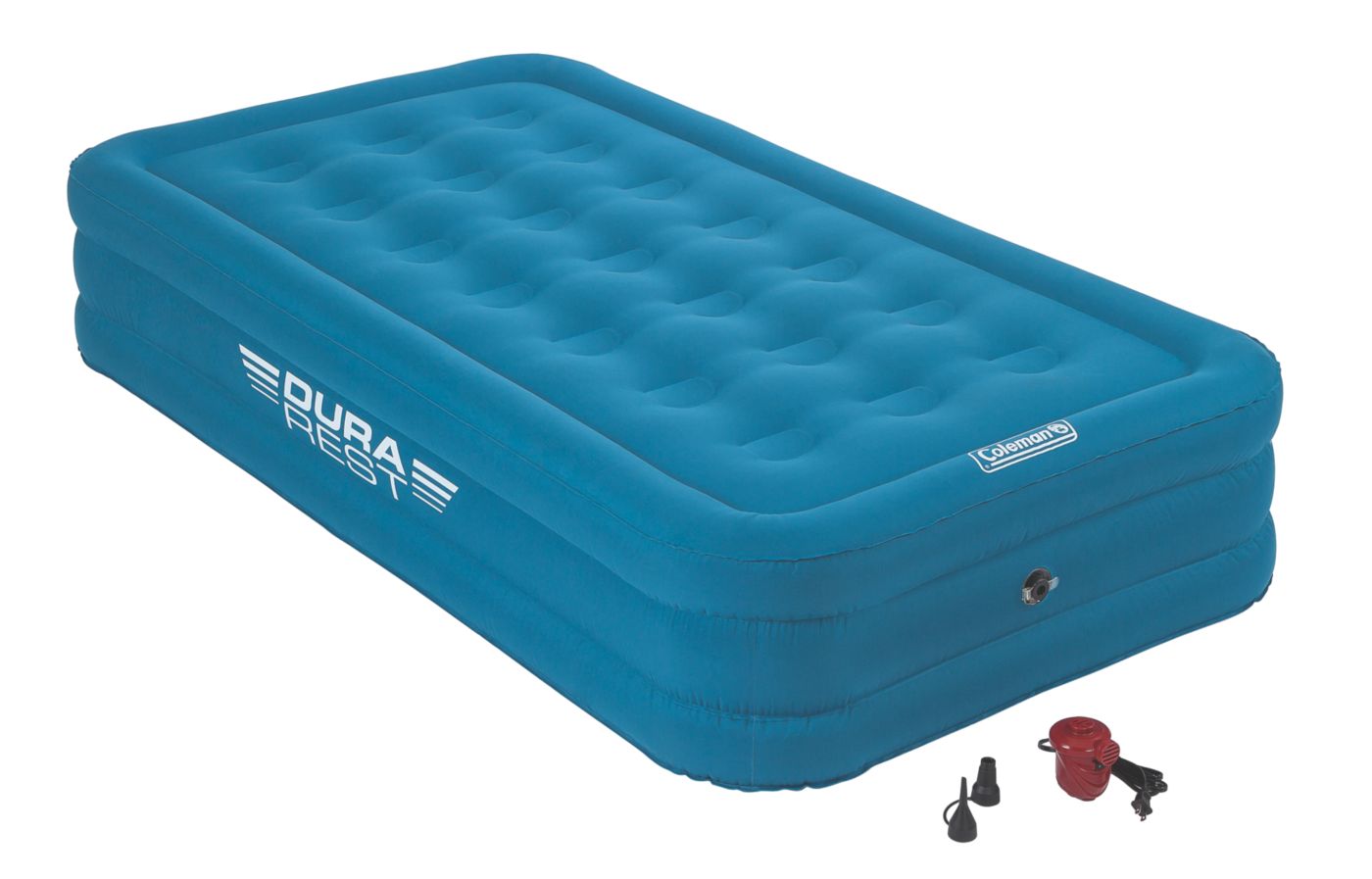 Available in Twin Double High Airbed
Beds inflate to a desirable height if 15"
47% more puncture resistant than standard Coleman Airbeds
45% lighter than standard Coleman Airbeds
25% stronger than standard Coleman Airbeds
Double Lock™ Valve provides a Dual Seal and leak free pump valve
Coleman Airtight™ System Guaranteed not to leak
Includes 120V Pump
Soft touch surface for a more comfortable sleep night after night
Able to hold up to 600lbs
1 Year Warranty
OUTDOOR CUISINE
Add flavour to your outdoor and campsite cooking with the latest portable, compact Charcoal and propane powered appliances. Coleman stoves and grills bring the heat wherever you go, bringing your kitchen outdoors. Try making hamburger, steaks and scrambled eggs for your next outdoor adventure.
HyperFlame™ Stoves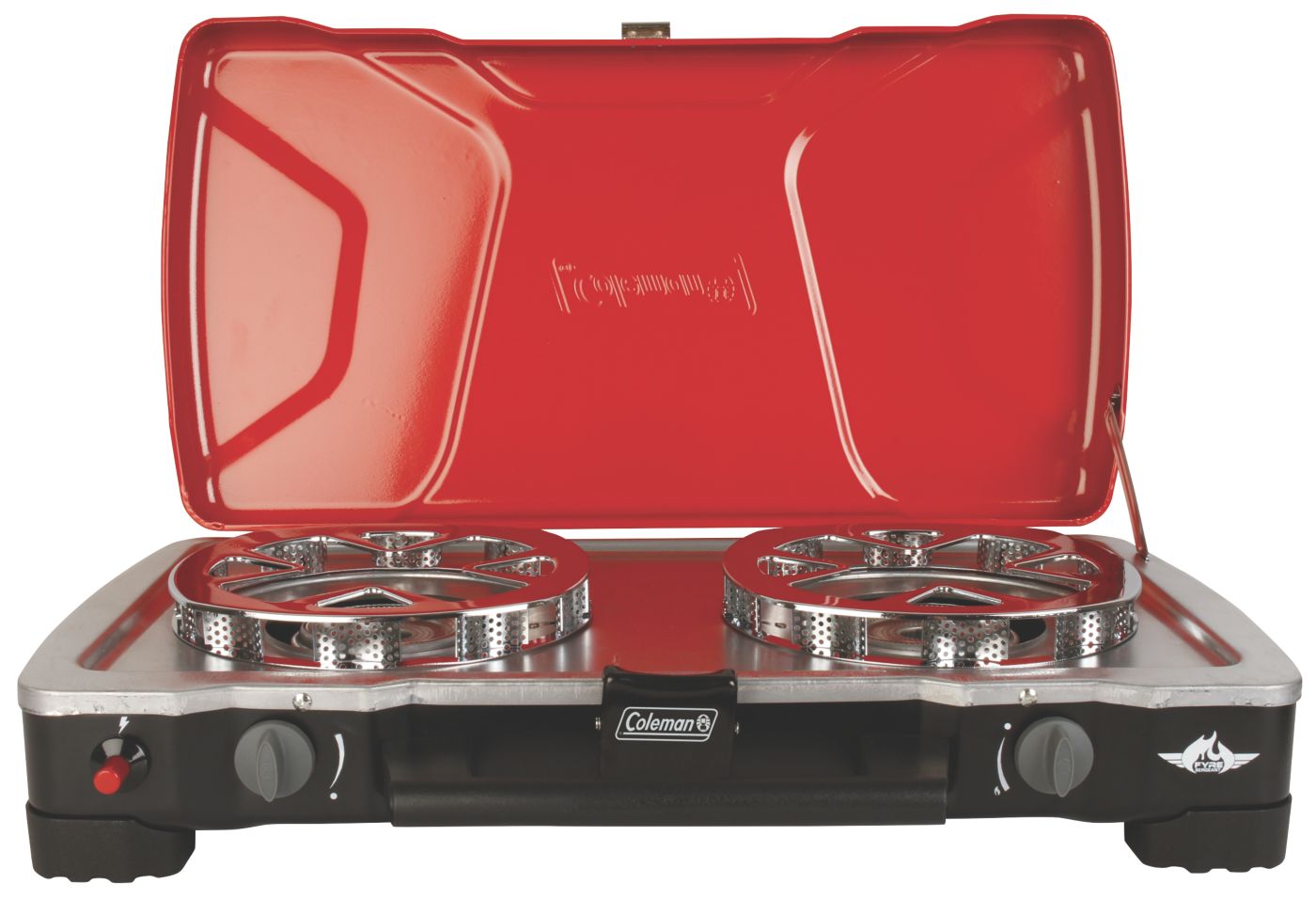 Innovative burner design reduces the flames exposure to the wind
Windblock™ pan supports and helps block wind from all directions
Uses swap top interchangeable cooktops such as grill grates and griddles
2 grill grates included for grilling food (FyreSargeant™ model only)
Fully adjustable, independent burner controls to cook from simmer to boil
Removable pan support and aluminized cooktop for easy cleaning
High output 11,000 BTU per burner
HOT WATER ON DEMAND
You'll always have hot water when you need it wherever you are in the great outdoors! Use it to shower, prep a meal, wash dishes or hose down the muddy dog! This useful appliance is a must-have for any campsite.
H2Oasis™ Hot Water On Demand™ Portable Water Heater
19,500 BTU
Instastart™ matchless lighting
Runs up to 40 gallons of water
Perfect for washing or showering when camping, fishing or enjoying other outdoor activities
Perfectflow™ technology provides consistent performance, even in extreme conditions
LCD display – easy-to-see operating status indicators
Water temperature – adjustable up to 51.7 °C (125 °F)
Multi-position shower head holder with height adjustment and multi-axis rotation
Quick connect brass hose fittings
Lithium ion rechargeable battery
12V rechargeable power – easily charges from your car outlet
High power submersible pump – reliable, strong water flow
Includes 5 gallon collapsible water carrier and mesh storage bag